World of Ayurveda
Highlights:
Made with natural ingredients, the Vitamin C Face Wash gives your face a natural glow. Apart from giving your skin a deep cleansing, it controls excess oil secretion, de-tans, and also helps to brighten skin as well as an even skin tone. It also deep cleanses your pores and skin from dirt, pollution & dead skin cells.
C Glow Face Wash is completely sulfate & paraben free which helps you deal with skin concerns from within without causing any further damage. It is the best face wash for those whose skin is exposed to dirt and pollution every day.
Ayurveda also called as the Science of healing is one of the oldest traditional holistic healing systems in the world. It is also believed to be the Mother of healing and has been in practice in India for more than 3000 years. It is of Vedic origin and it is based on the belief that overall health depends on the body, mind and spirit. It emphasizes that there must be an intricate balance between these three things. It promotes overall healthy living while making use of disease specific treatments.
Alternative Medicine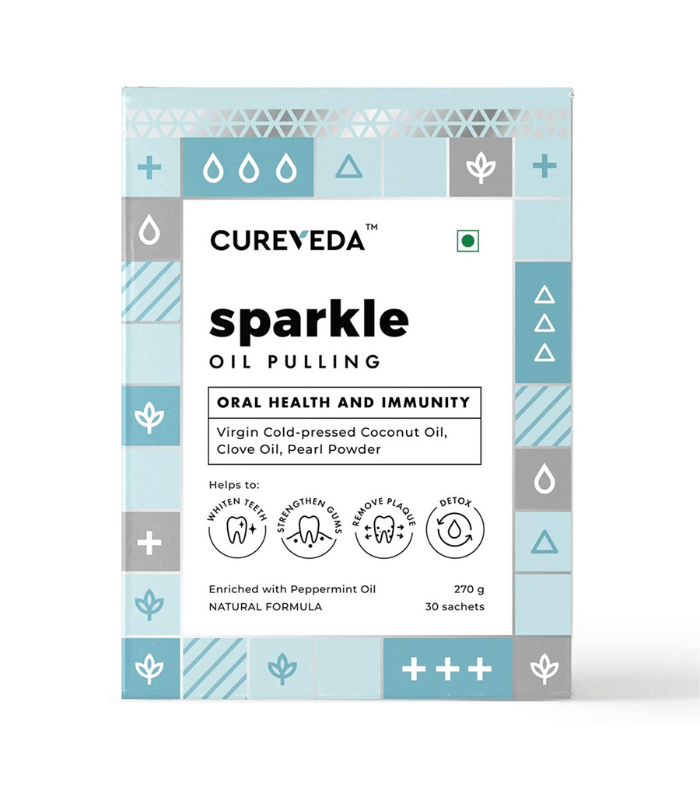 Highlights:
Oil Pulling for Oral health & Immunity- A lot of diseases in the the body start from bacteria in the mouth. However there nasty bacteria are oil soluble. Virgin coconut oil contains 50% Lauric acid which helps keep oral hygiene, and along with immunity provides healthy gums and teeth.
Sparkle is bursting with coconut goodness with minty fresh essential oils – Extra virgin coconut oil, clove, eucalyptus, peppermint, thyme and clove oil along with being enriched with pearl powder.
Begin each day with the ancient India remedy of oil-pulling to get ride of bacteria and toxins and build your body's natural defences. A small change in your routine – a life-long healthy habit.