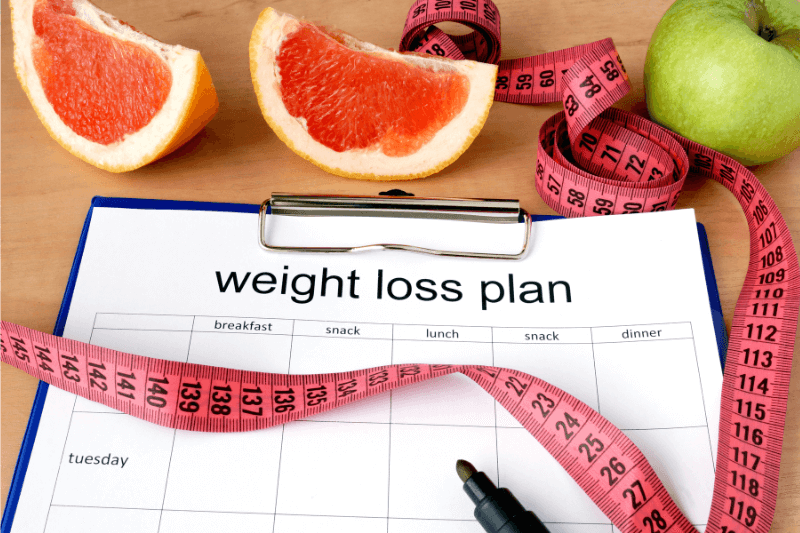 Healthy Diet Plan for Weight Loss
"How to lose weight?" Over time, millions of fellow Indians have asked themselves that same, old and usual question.
In fact, between 2015 and 2019, nearly one in five adults older than 21 years of age reported that they are suffering from the conditions of obesity of problems related to it, according to a recent study by the Centers for Disease Control & Prevention (CDC).
We crave happiness the most in our lives and the seed of it was sown to the very core of our health since birth. All it needs is to get nurtured with our utmost delicacy and the sign of shine and happiness come vividly to our skin with the affirmation of health.
One of those sustainable stabilizers of our health is bodyweight. Our movements, postures, and last but not least our energies seem to have a direct and peer relation with bodyweight. But nowadays, with increased likeliness towards a slothful lifestyle, the tendency to suffer from problems like obesity is at its peak. 
An excessive percentage of unsaturated fat is becoming a major nuisance in our life, creating various serious problems in our hearts, kidneys, stomach, and pancreas. During such conditions, the metabolism of our body degrades eventually and it may also tend to become the cause or one of the causes of distress and agitation. Emotional trouble and depression follow the path and make us cocooned inside. Thus comes the importance of proper nutrition and a healthy diet to bind the effectiveness of the body in a particular orientation by losing excessive weight.
Cutting down in calories is one of the main trajectories we need to follow in an absolute diet plan. But trying to achieve that by living on minimal eating can be hazardous. You are always advised to visit a registered dietician before planning a major calorie cut in your diet.
Carving down your obesity can be achieved with these below strategies. Read on to know more…
Normally, a scheduled daily intake of 1500-1800 calories, with a proper exercise plan proves to be very effective for a healthy adult being. 
Including lots of vegetables, fruits & whole grains instead of pasta, pizza, and sugar-laden foods are always recommended to control the intake of excess calories. 
Processed foods, various fast foods are very much responsible for obesity and should be avoided to the greatest possible extent. Consumption of alcohol is generally not recommended as it may trigger unusual health conditions related to obesity.
Citrus fruits are a natural source of Vitamin C and it also acts as a great fat burner. They enrich our taste buds and provide a great deal in keeping the obese body away. Lentils, beans provide fiber without storing unnecessary calories in the body. 
A well-garnished salad at times instead of rice or white bread gives us adequate food value. If possible intake of milk with tea, or coffee should be replaced with water or Soya-milk. If added, we should always go for non-fat based milk. 
Various nuts and seeds like walnuts, pine nuts, sunflower seeds etc. help to cut down the level of cholesterol and other unsaturated fatty acids. These seeds and nuts are also a great source of amino acids, which helps us in almost every daily day activity.
A handful of nuts every day will certainly help your body to keep up with the increasing metabolism.
Our metabolism mostly and directly depends on the proper intake of water. So we have to keep in mind that no matter how much healthy diet routine we follow, it may not portray a noticeable change until and unless we drink at least 2.5-3 litres of water a day. Last but not least is a proper sleep schedule. It must be maintained to keep your mind fresh. A consistent sleep schedule also helps you in proper metabolism function.
Our body is the most structured system that keeps each of our surroundings intact and minds peaceful. Reducing excessive weight to make the perfect balance in that system is one of the most significant tasks we must remind ourselves every day. The much progress we can make, the more beneficiary it will be to maintain our body weight. And proper body weight is one of the underlying definitions of a healthy mind, which eventually helps us to run our lives in the most desirable way.