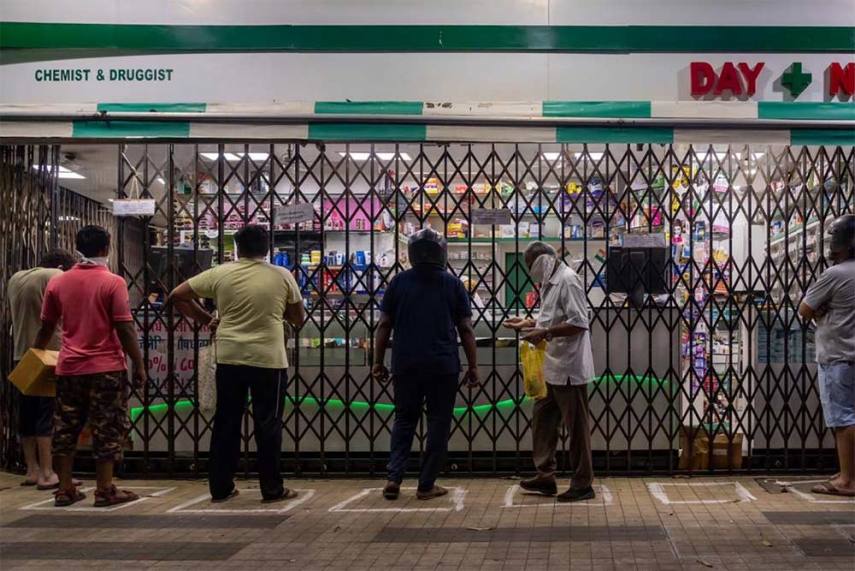 How saturated is the Indian Pharmacist Market?
About 50 years ago, the Indian pharmaceutical industry held a 5% share of the market in comparison to global pharma. The latter held a 95% share of the market. This case has reversed in 2020, with Indian pharma holding a share of around 85%. Global pharma holds 15%. Indian firms have been successful in meeting domestic needs.
Along with this, they've built a leading reputation in the global pharmaceuticals base. This is why people have started praising India by saying that it can become the 'Pharmacy of the World'. There are a lot of reasons owing to this growth and success over the past few decades. An epidemiological transition and favorable demographic factors are a few of them. To put things in perspective, India's pharmacy retail market has been valued at Rs 9996.68 billion in the year 2016. This estimate is expected to grow up to Rs 2,330.20 billion by the year 2024.
The industry for generic drugs serves as a key pillar of India's expanding economy. It continues to strengthen itself. It's the world's largest provider of generics. By volume, it contributes over 40% of them to the United States. The United States Food and Drug Administration (USFDA) have approved around 300 'Abbreviated New Drug Applications' from Indian companies in 2017. In 2018, global USFDA approvals were directed towards 35-40% of Indian firms. Currently, Indian pharmaceutical firms supply over 80 % of the drugs that are used to combat AIDS. On top of all this, the pharmaceutical industry has established significant footprints all over the world. The country's growing pool of engineers and scientists adds to the potential of the industry. They can steer the industry to much greater heights. Unlike India's oil, gas, mining, and chemical industries, the pharmaceutical industry is one of the most fragmented. It easily comprises over 10,000 companies. This speaks volumes on the size of not only the market and population but the pharma ecosystem that has developed over the years. The industry also exports to all highly-regulated markets in almost every nation. According to IBEF (2020), in FY20, the Indian pharmaceutical exports stood at the US $20.70 billion.
The prices of medicines in India are, interestingly, among the lowest in the world. 11 per cent of India's formulations are under the price of Rs 5. This is partly because of the extremely high competition in the market. One way to measure the intensity of competition in an industry is to compute the Herfindahl index. Unconcentrated markets have values than 0.15 whereas concentrated markets have values larger than 0.25. Basic economic theory tells us that this should lead to increased consumer surplus. The market clears prices as there is downward price pressure. These cheap prices make drugs acceptable all over the world. The drugs have maintained the standard required by the USFDA. India even has the world's largest number of plants that are USFDA approved. This means that the drugs have maintained top-notch quality at affordable prices.
The Union Cabinet has approved an amendment of policies regarding Foreign Direct Investment (FDI) in the pharmaceutical industry. This policy change will allow FDI up to 100 % for manufacturing medical devices. This comes under an automatic route and is subject to some conditions. According to data from the Department for Promotion of Industry and Internal Trade (2020), the pharmaceutical sector has accumulated an FDI inflow. This is worth the US $16.50 billion between 2000 and 2020. There are several other noteworthy developments.  Pradhan Mantri Bhartiya Janaushadhi Pariyojana (PMBJP) gained recordsales with its affordable medicines. Their turnover was the US $7.38 million in April alone this year. US-based Gilead Sciences Inc entered into a non-exclusive licensing agreement with Jubilant Generics Ltd. This occurred in May 2020 to manufacture and sell Remdesivir, one of the potential COVID-19 vaccines. It will be sold in India, along with 126 other countries.
The Telangana government proposed 'Hyderabad Pharma City' in October 2019. This project is expected to be fast-tracked. The Central Government has also given financial assistance of Rs 3,418 crore. In return, this pharmaceutical industrial park is expected to attract investment of Rs 64,000 crore. Finally, the healthcare sector has witnessed private equity of US $1.1 billion in 2019 with 27 deals.
To boost the domestic production of pharmaceutical ingredients, India plans to set up a fund consisting of nearly US $1.3 billion. Along with this, the Ministry of Health and Family Welfare has received Rs 65,012 crore under the Budget 2020-21. The government is also planning to develop an e-platform to regulate online pharmacies. This will operate under a new policy to prevent any misuse due to increased availability. To turn India into a global leader concerning end-to-end drug manufacturing, 'Pharma Vision 2020' was unveiled. To boost investment, the approval time for new facilities has been greatly reduced under this.
Over the next five years, India's spending on medicine is expected to grow 9-12%. This will make India one of the top 10 countries when it comes to medicine spending. Additionally, companies would be able to increase their domestic sales by shifting their product portfolio.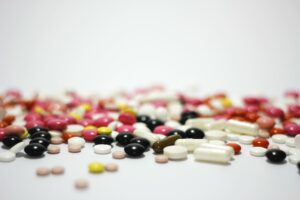 The Indian government has taken many initiatives to reduce healthcare expenses. The rapid introduction of generic drugs is expected to benefit the pharmaceutical industry in India. Focusing on lifesaving drugs, rural healthcare programs, and preventive vaccines will bode well for pharmaceutical companies.
#pharmacy #indianmarket #medicine #healthcare #wellness #pediatrics #clinqon_india #service #epharmacy #clinic #doctorconsultation